Subject: EZ News Vol. 2: Smart tips for the SmartPad.


e-Z News is designed to help you maximize your use of the Client Data System (CDS) program. Watch your e-mail for each
bi-weekly edition featuring tips, tricks and how-to's.
---
---
Tip of the Week: Copying

S

mart

P

ad entries from one client to another.
How many times have you created a smartpad entry for

one

client and wanted to quickly add that same note to another client

's

smartpad? It's easier than you think.
We want to copy a note entered in Joe Ackerman's SmartPad to his wife, Kathleen's record.
From the client's SmartPad
, tag the desired entry you wish to copy.
*Note:

Make sur

e

that

the "type" of smartpad entry

to be copied is a

"note

.

"

Entries such as activites and letters cannot be copied to another contact's smartpad.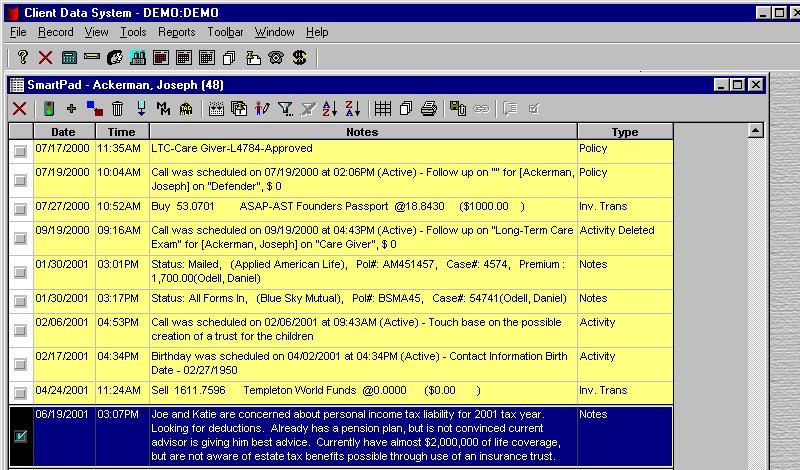 From the
S
mart
P
ad click Record, Copy to other contacts.

Yo

u wi

ll now be prompted to select the

c

ontact record(s) to which this SmartPad note should be copied.

Conta

cts can be s

e

l

ected individua

lly or via a set/filter.

For our example we will
choose
Joe's wife, Kathleen Ackerman
. Click Find.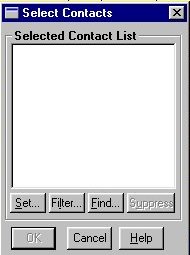 Type A
c
kerman,Kathleen
. Click OK.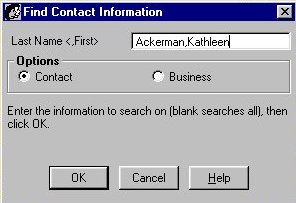 You are now presented with a list of all records matching A
ckerman,Kathleen
. There is only one. Click the green check mark to select this record.

You can add additional contact
records

to this l
ist once you've selected

Kathleen's

record

. We only want
Kathle

en

for this example.
Click OK.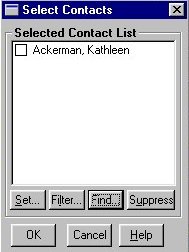 You are now prompted to copy the smartpad
entry
to the selected contacts. Click
Yes
.

Now when you go to Kathleen Ackerman's smartpad you will see that the entry has been copied into her smartpad.
In the next E-Z News:

Investments made E-Z
If you have any ideas for future
e
-Z News editions please email Sam at
sam@ez-data.com
. If you would prefer not to receive
e
-Z News please email Sam and type "unsubscribe" in the subject line.
* If you cannot see the images on this email please click the link below to go directly to the e-Z News archive page.

918 East Green Street
Pasadena, CA 91106
(626)-585-3505
© 2001 E-Z Data Inc. is a registered trademark of E-Z Data, Inc.