e-Z News is designed to help you maximize your use of the Client Data System (CDS) program. Watch your e-mail for each
edition featuring tips, tricks and how-to's.
---
---
Tip of the Week:

Policy Summary Setup
Customizing how you view your contacts' policies is simple with the Policy Summary Setup feature.
For our example we want to view the policy summary screen

by Role (e.g., Owner, Insured).

From any contact record, click Tools, Policy Summary Setup.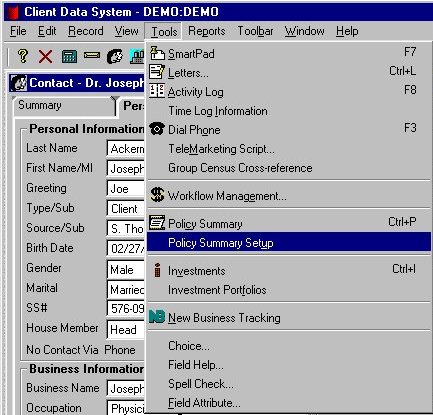 The Policy Summary Options box allows you to customize how your contacts' policies are displayed.
Policy Selection: Allows you to display the policies either by Individual or Household. Choosing Household will display the policies for the active contact and all family members who have linked contact records.
Policy Grouping: You can choose to display the policies by Type or Role. Role will display all the policies where the contact is listed as an Interested Party. Let's choose Role.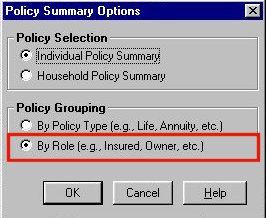 All the policies for the selected contact are now displayed by Role.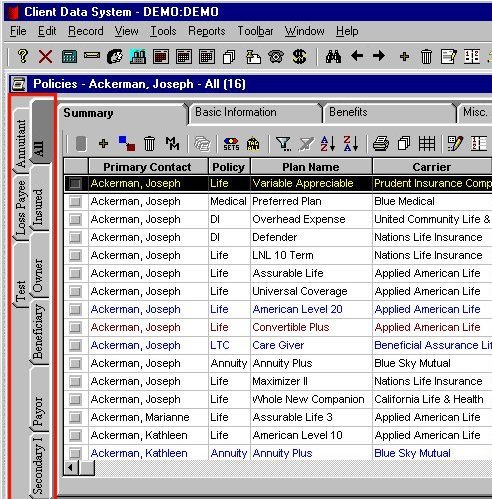 In the next E-Z News:

Labels

and Mass

Maili

ng

s
If you have any ideas for future e-Z News editions, or know someone who would benefit by receiving e-Z News, please email Sam at sam@ez-data.com. If you would prefer not to receive e-Z News please email Sam and type "unsubscribe" in the subject line.

918 East Green Street
Pasadena, CA 91106
(626)-585-3505
© 2001 E-Z Data Inc. is a registered trademark of E-Z Data, Inc.